As bed bug attorneys, we represent victims of apartment or vacation rental bed bug infestations at all stages of a claim or lawsuit. Our mission is to obtain compensation and reimbursement for injuries, inconvenience and expenses for our clients. Our services include pre-litigation negotiation, filing a lawsuit, litigation and settlement.
Through years of battling negligent and fraudulent landlords and property owners we have earned our reputation as dominant and skilled bed bug attorneys that have the proven ability to litigate bed bug cases from start to finish. Our job is to hold landlords and property managers accountable for their actions and enforce the rights of our clients to enjoy a safe and injury free environment.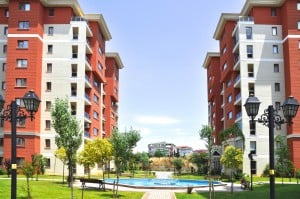 Landlords of apartment and home rentals constantly shift the responsibility of a bed bug problem to the tenant. This tactic is nothing new and our Bed Bug Attorneys are prepared to fight on your behalf.
The process of getting your landlord to compensate you for your pain and suffering, inconvenience, property damage and out-of-pocket expenses can be complex and aggravating. Bed bug claims are constantly challenged by landlords and insurance companies.   Insurance companies and landlords will retain the services of an entomologist or exterminator to review a bed bug claim seeking an opinion that the tenant is responsible.  Additionally, landlords and their insurance companies may interview you in an attempt to have you sign a release acknowledging you are the responsible party for the infestation. Keep in mind the origin of the infestation is a crucial issue.
Our bed bug attorneys have handled bed bug claims against many apartment complexes, individual homeowners, various different types of property owners and management companies and are familiar with all of their tactics and know how to counter their defenses of your claim
If you or a loved one has been injured as a result of Bed Bugs, you may be entitled to compensation or reimbursement for the following:
Licensed professional extermination inspections, treatments and related services
Medical expenses associated with your injuries
Property damage in the form of discarded furniture, clothing and other household items
Lost compensation or missed time from work
Mental anguish
Physical injuries such as bites, skin discoloration or scarring
Rent reimbursement
New housing or alternative lodgings
Moving expenses
There are several codes, ordinances, regulations and statutes governing your State that require owners and operators of premises to keep their property free of insects and vermin such as bed bugs. Some States require land owners to keep every part of a dwelling and the land in good repair, clean and free from vermin, rodents, dirt, filth, garbage or other things or matters dangerous to life or health. Most States have a warranty of habitability, which requires the landlord/property owner to make sure that the premises are fit for human habitation and for the uses reasonably intended.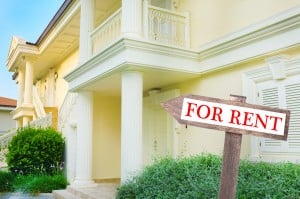 Several different causes of actions may be appropriate in bed bug lawsuits. The cause of action depends upon the State in which the incident occurs. The most frequent causes of action are negligence, battery, fraud, fraudulent concealment, punitive damages and consumer protection action violations.
Bed bug lawsuits are commonly brought under the legal theory of Breach of the Warranty of Habitability or Negligence. In most States, landlords are under a non-delegable duty to maintain their property in a safe condition. Furthermore, owners or managers of an apartment complex owe residents and their guests the duty of providing housings free of any dangerous conditions.
A property manager or landlord is often found to have notice of the presence of Bed Bugs where the following existed:
Incident reports from current or past tenants
Extermination reports of bed bugs in apartments
Apartment or home rental reviews on the internet made by prior tenants, which reference bed bugs
Testimony of past and current employees or tenants
From the tenant herself/himself who complained to the property manager  that bed bugs were found in the residence
Having no integrated pest management plan in place
Failing to follow pest procedures and protocols
Our experience with landlords and insurance carriers on a daily basis coupled with the resolution and litigation of numerous bed bug claims enables our bed bug attorneys to know exactly how landlords and insurance carriers react to claims. Contact us for a free review of your bed bug case.